Contains 100%
Organic Cotton

Reduced Water
Consumption

Reduced Global
Warming Potential

Ethically Certified
Production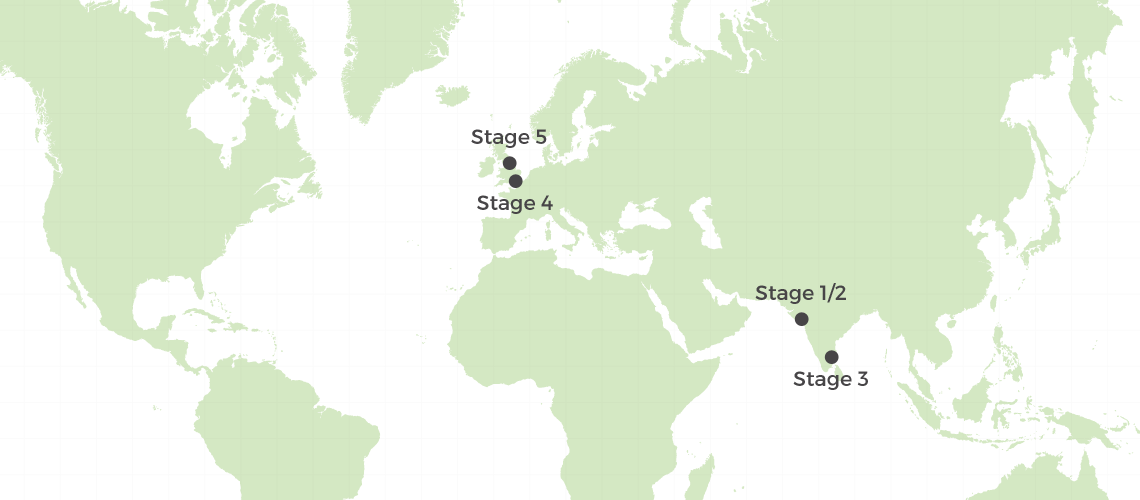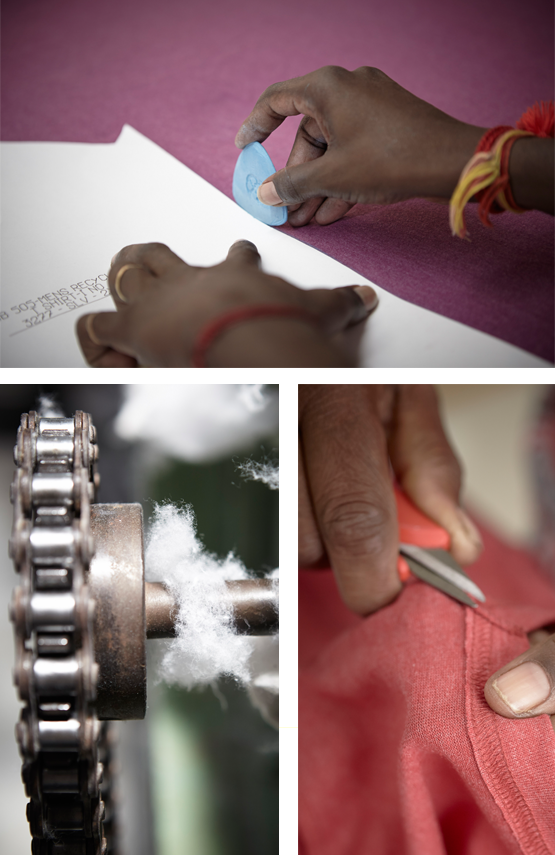 Production Zones
This collection is manufactured entirely in India, and finished in the UK.
---
Production & Distribution Stages
Stage 1 - Cotton Growing
The cotton is grown in the organic fields of Gujarat in western India and the ginning is done in the locality of the farms.
Stage 2 - Transportation
The lint cotton is transported from the fields to the mill by road (being the only available option).
Stage 3 - Cotton Spun & Processed
The cotton is spun and processed in a factory powered by renewables in the southern region of Tamil Nadu, the wind farm powering the factory is about 80km away.
Stage 4 - Shipping
The products are dispatched from the factory in high-cube containers on high-efficiency Mersk container ships to Southampton, they are then transported by road to Bedford, where they are stored.
Stage 5 - Finishing and Delivery
The products are transported to our printshop via DPD Total Zero (Carbon Neutral Delivery) where products are checked and printed on. Following this products are then delivered to the customer in biodegradable packaging or recycled boxes.
---
Carbon Footprint Reduction
Compared to equivalent products manufactured using non-renewable energy sources, the unprocessed products (prior to Finishing & Delivery stage) have a 90% reduction in carbon footprint (Carbon Trust certified).
Water Usage Reduction
Our products made from organic cotton, consume 91% less blue water than conventional cotton products.
Blue water is defined as Fresh surface and groundwater, in other words, the water in freshwater lakes, rivers and aquifers. This is normally withdrawn in agriculture via irrigation.